The Importance Of Cropping Social Media Video Using The Right Size
The popularity of social media in the past few years has ballooned, it is gaining the population's attention. Almost everyone has at least one account for each social media. With this in mind, marketing strategists have also evolved their methods in endorsing their brand. Along with the growing population of social media users, marketing campaigns have shifted to digital operations, transforming traditional print media advertisements to digital mediums through Image and video content. Among these two forms of media, the latter is considered the top-performing digital content on social media. Video content has become a crucial part of social media marketing.
Video content encourages user engagement, and it has become a tool for brands when they are aiming for higher audience engagement and conversions. A study shows that videos are more effective in reaching higher engagement on all major social media platforms. Ninety-five percent (95%) of the audience would remember a video advertisement compared to a text or blog advertisement. Nearly one-third of the total internet population is youtube users, and online marketers are grabbing this chance to take advantage and make a profit. After viewing a video, consumers are more likely to take action and navigate the website by clicking the promotional link. Users spend 88% of their time viewing and sharing videos online, and they take action on purchasing brands that they often see on video advertisements compared to printed media ads.
The Significance Of Sizing According To Guidelines
Numerous companies and individual brands put effort into video marketing in social media. A recent survey shows that almost half of the digital advertising dollars are spent on video promotion, and almost 73% of marketers are planning to use it in the near future. Major social media hubs have now implemented player features in their platforms due to the widespread use of video content.
Incorporating video content isn't that easy. You have to consider the right elements that would make your video appealing and strategically useful. Every social media platform has different video rules, the aspect ratio of video content varies on every platform, and it tends to change often as each platform updates its features.
You must have the right size for your social media video because:
Tailoring your video according to each platform' would ensure that your content is delivered at its best quality. You must optimize your video so it won't appear distorted to the viewers. Before uploading your video to a social media platform, be sure to check for the video formats for each social media, crop your video and make it compatible with the platform's specs.

Posting a video that is either way too big or too small would disfigure the video's visual appearance. It might result in a pixelated video because the video was stretched to accommodate the platform's ratio, or the video might appear to be cropped at the wrong dimensions.

Boosts business reputation. A good video that fits perfectly on your screen would portray your product efficiently. Video content that provides a clear and detailed visualization of their product or services is more likely to gain consumers' attention. A perfectly sized video would make it visually appealing and attractive to the viewers. This would influence the purchase decisions of the viewers.

A video that is too small would compromise the visual quality of your content. The overall file size should have the right actual size and resolution when viewed on different devices. You don't want your video to look distorted and disfigured. When scaling it up or down to the right size, you should keep the video's original proportions instead of stretching it. If you upload your video on a platform and it is not compatible with the given feature, it is automatically stretched to accommodate the platform's standards and distorts your video.

A perfectly sized video would make sure that your audience sees the full proportions of your video.
Below are the updated Social Media video specs (2021)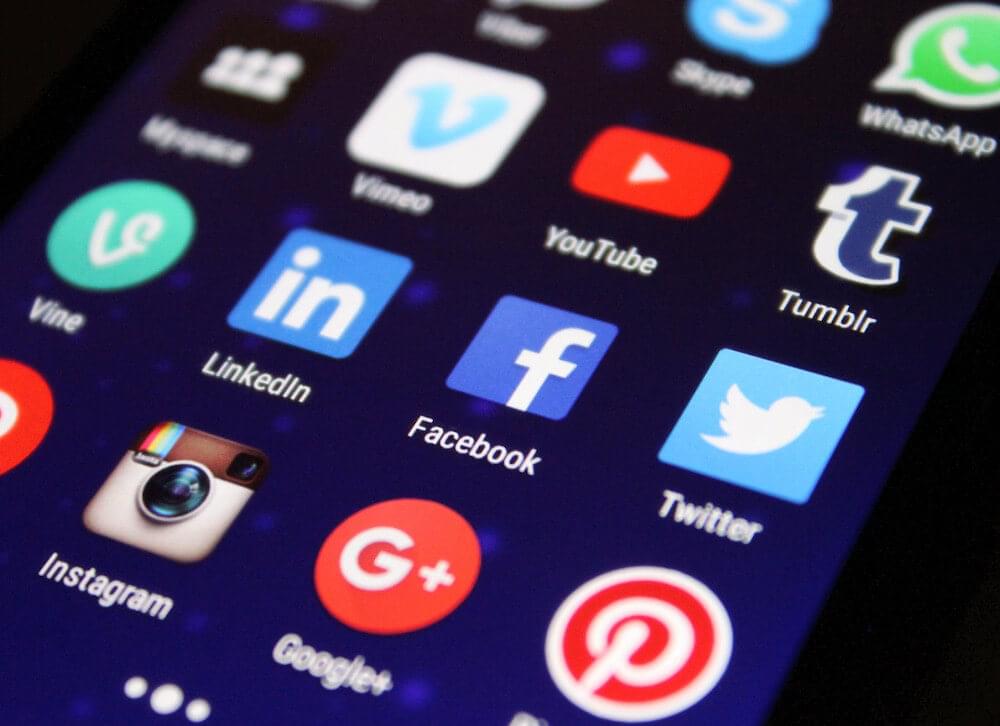 Facebook Video Specs
Feed Video
The recommended video size is 1280 by 720 pixels with a minimum width of 600 pixels. It supports aspect ratios such as 16:9 for horizontal, 9:16 full portrait, 2:3 and 4:5 for vertical, and 1:1 for square. It is recommended to utilize square pixels, square, fixed frame rate, progressive scan, H.264 compression, Stereo AAC compression at 128 kbps+. The maximum duration for your videos is 240 minutes, and a maximum frame rate of 30fps.
360 Video
The recommended size is 4096 by 2048 pixels, which is a 2:1 aspect ratio, and the minimum size is 600 pixels wide.
In-stream video advertisement
The recommended size is 1280 by 720 pixels. Landscape (minimum) is 600 by 315 pixels (1.9:1 aspect ratio), with square video ( Minimum) 600 by 600 pixels with a 1:1 aspect ratio.
Messenger story advertisement
1280 by 720 pixels is the recommended size and supports a 16:9 to 1.91:1 aspect ratio.
Carousel Video advertisement
Recommended size is 1080 by 1080 pixels (1:1 aspect ratio) with a minimum size for landscape video, 600 by 315 pixels, which is 1.9:1 aspect ratio, and for square video, 600 by 600 pixels, which is a 1:1 aspect ratio.
Collection Cover Video
Recommended video size on this format is 1200 by 628 pixels, a Minimum size of (landscape) 600 by 315 pixels with 1.9:1 aspect ratio, and (square) 600 by 600 pixels (1:1 aspect ratio).
Instagram video specs
Square, vertical and horizontal video is supported on Instagram.
In-feed video and video advertisement
Square video can support 600 by 600 pixels (1:1 aspect ratio). In comparison, the horizontal video is recommended to have a 600 by 315 pixels (1.9:1 aspect ratio) and a 600 by 750 pixels, which are 4:5 aspect ratio for Vertical videos.
Carousel Video advertisement
1080 by 1080 pixels is the best size with a minimum of 600 by 600 pixels.
Instagram Stories Video Ads
Recommended story size is 1080 by 1920 pixels and a minimum of 600 by 1067 pixels. It also supports aspect ratios: 16:9 to 4:5 and 9:16.
Twitter Video Specs
Videos uploaded on Twitter are optimized for mobile device-captured video because Twitter is a mobile-first platform.
Twitter horizontal videos
The Recommended size for horizontal Twitter videos is 1280 by 1024 pixels and a minimum size of 32 by 32 pixels, and a maximum pixel size of 1920 by 1200. Twitter also supports aspect ratios between 1:2.39 – 2.39:1.
Twitter Vertical Videos
The recommended size for vertical videos is 1200 by 1900 pixels with a minimum size of 32 by 32. Recommended sizes by bitrate: 256K = 240 by 240 pixels, 768K = 480 by 480 pixels and 2048K = 640 by 640 pixels. Twitter also recommends the use of the following formats: MP4 for web, MOV format for mobile, and the maximum duration for each video should not exceed 140 seconds.
Snapchat Video Specs
Snapchat 10-second video ads
Recommended size is 1080 by 1920 pixels (9:16 aspect ratio), it allows the following format: MP4 or MOV. It should not exceed 10 seconds long; the file should only be 32MB.
Snapchat Long-Form Video Ads
The recommended size for long-form video advertisement is only 1080 by 1920 pixels, and it could support aspect ratios: 9:16 or 16:9. The minimum is 15 seconds long, and the maximum file size up to 1GB.
YouTube Video Specs
Since YouTube is the second biggest search engine in the world, they recommend that videos should be uploaded using the highest possible resolution to accommodate the audiences with slower internet connectivity speed. This platform offers vast options for your video content.
YouTube Video Player
Youtube supports 16:9 and 4:3 aspect ratios and the following sizes for your youtube videos:
426 by 240 pixels (240p)
640 by 360 pixels (360p
854 by 480 pixels (480p)
1280 by 720 pixels (720p)
1920 by 1080 pixels (1080p)
2560 by 1440 pixels (1440p)
3840 by 2160 pixels (2160p)
YouTube Video Advertisements
Skippable video ads have a maximum length of 12 hours, skippable after 5 seconds. At the same time, Unskippable video ads have a maximum length of 15, 20, or 30 seconds. Mid-roll video ads have a minimum length of 30 seconds, and Bumper video ads should not exceed 6 seconds.
LinkedIn Video Specs
Linkedin Shared Videos
Shared videos should not exceed the size of 4,096 by 2,304 pixels. The minimum size is 256 by 144 pixels; only supports aspect ratios: 1:2:4 to 2:4:1. File size should be 5GB or less with a maximum 10 minutes duration and a 60fps maximum frame rate.
LinkedIn Video Ads
LinkedIn ads can be 360p (480 x 360; wide 640 x 360) but it should not exceed 1080p (1440 x 1080; wide 1920 x 1080) Only supports AAC or MPEG4 audio formats, a 1:1 aspect ratio can have a 600 x 600px till 1080 x 1080px maximum resolution.
Pinterest Video Specs
Pinterest Video Advertisement
Has a minimum size of not lower than 240p and a recommended 1:1 aspect ratio for Square videos (600 by 600) pixels and a 9:16 aspect ratio for Vertical videos (600 by 900 pixels).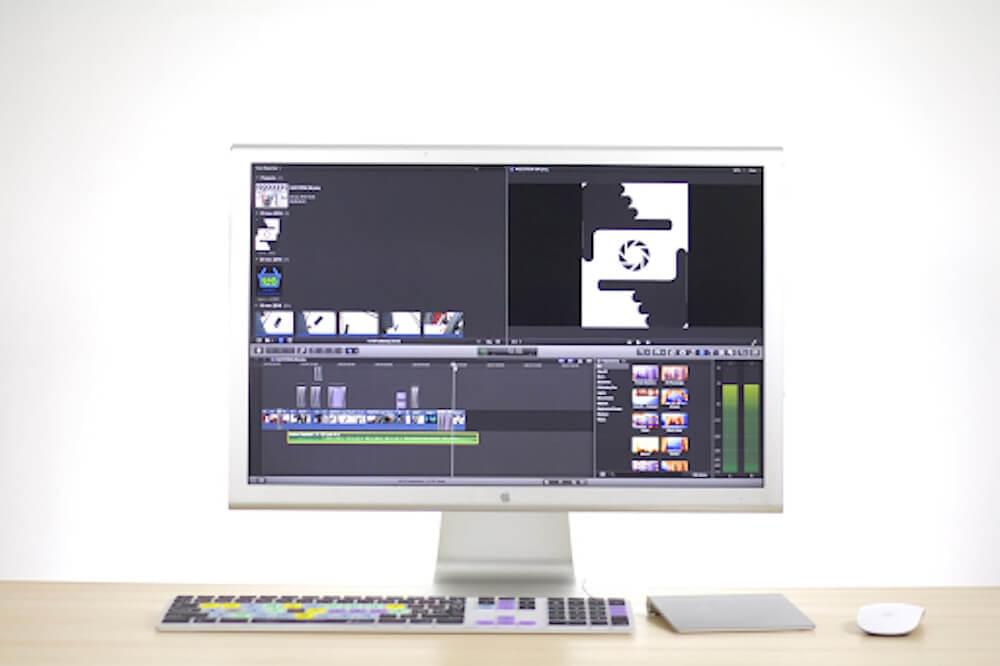 Social Media Video Cropping Tools
There are two types of social media cropping tools. One is the browser-based tool, and the others are downloadable software that can be used offline. Finding the best video cropper is surely a challenge, especially when it has guidelines to follow each social media platform's implementation. There are no natural alternatives to crop a video on Windows, also for Mac and mobile users. The built-in cropping apps have limited functions. It might appear counter-intuitive, but there are tools that are meant to automatically crop social media video based on your preference without exerting efforts to modify each technically.
The moment you start to mismanage around on your device, you will understand why an apparently simple cropping requirement is so difficult to accomplish. That is why these auto-cropping tools can perfectly help you save time, money, and effort by simply uploading your videos and clicking on your desired size. But if you are technically an expert, you can opt for those advanced tools that video professionals are utilizing.
How Video Impacted The Social Media Space
Video as a content format has become the dominant content form circulated in social media, whether for personal or promotional purposes. Social media has provided the world a better insight and means to everyday coping, but most people are visually attracted rather than scrolling long length text on their feeds. To create videos that can be viewed by your audience across multiple devices, you must have extensive knowledge of the specific specs of the different social media platforms that you will be using. To accommodate more significant audiences, you should optimize the video's size to reflect high-quality video content that projects detailed and precise messages.