The Best Video Cropping Tools Without Watermark For Free
When you are creating a video and intend to share it on your social media sites, you aspire to eliminate some unnecessary video parts since it could ruin your excellent video. In this case, you are required to crop your video. Cropping video is a way to exclude the black sidebars or unwanted and useless parts from the video. Or perhaps, you are following social media platform guidelines as most have their set of sizes to present topmost quality video display.
There are a lot of benefits when you crop your video utilizing the correct size. Several editors can be used to crop videos and are free, but it also comes with a watermark in the final cropped video result in most of these tools. Therefore, it's not simple to obtain a video editor that can crop video without a watermark. More and more individuals are searching for online tools when adjusting video sizes for two reasons. One is that online video croppers are meant to crop a video without any software installation required. And the other reason, people prefer online video croppers to cut video borders because it's a one-time job, and they don't necessitate additional editing for the video.
Why Cropping Your Video In The Right Size Is A Requirement For Social Media Platforms?
Without a doubt, video marketing is the future of marketing. In a 2020 survey, 92% of marketers responded that video was an essential component of their marketing strategy. Videos excite powerful effects that consumers can relate to. They are entertaining and much more economical than other marketing tools. 65% of people are visual learners, and 90% of the information conveyed to the brain is processed 60,000x faster than text. For a successful content marketing campaign, understanding precisely what content to post and how frequently to post is critical.
Video is becoming more vital to a flourishing social media marketing strategy. Based on a recent survey, approximately half of all digital ad dollars are consumed on video. But as social media platforms publish new video ad formats and update old ones, it can be challenging to keep up. Customizing your video to every platform's specs and ensuring that your content is regarding its best can be a true challenge. But not if you apply the correct guide to social media video specs.
It's crucial to generate video content with a specific channel in mind, along with its sizes. As Erin Weaver of Group Nine Media stated in her LaterCon discussion, "Make your content work for the platform, don't make the platform work for your content." By utilizing the appropriate video at the right time and its size, you can quickly heighten your marketing endeavors and accomplish your business objectives that's why acknowledging the social media video specs for every social media to capture the most out of videos is necessary.
Here are some free video editing software/tools that will enable you to crop videos easily. All these cropping tools in this article are for desktop usage and browser-based:
1. Video Grabber
Video Grabber is an easy and free web-based tool that can support your crop video smoothly and quickly. You can utilize this program without installing any application. Users just necessitate making sure that their devices are connected to the Internet and have a web browser ready. Apart from that, this tool permits you to grab videos online, convert video, and record the computer's screen. It also sustains multiple video and audio formats and has high-level video editing capacities, including cropping, watermark, effects, modifying volume, and so on.
To use this tool, go to the browser and open Video Grabber on your computer.
Then click "Convert Video" and " Choose files to Convert" and pick the file you want to crop on your computer.
Click the pencil-like "Edit" button and tick the "Crop" icon on the toolbar. Establish the location and size for cropping your video, then click "OK."
Finally, tap the "Convert" button to begin saving your video.
2. LimeDew
LimeDew is another innovative video tool that is only intended for cropping your video on the right size for all social media platforms. It is an automatic video cropping tool that is designed to make users have the convenience to edit their videos' size in a single operation without using other tools to integrate the final cropping experience. It doesn't require its users to have the technical expertise to understand the processes inside this platform. With simple actions and guides, you'll be able to produce quality and correctly sized videos based on the platform that you wish your video to be uploaded. It is a browser-based tool that does not require you to download or install any software in order to use it.
To use this tool, simply open a browser and visit the LimeDew site.
On their homepage, you'll "Upload your video now." Click and upload your purpose video.
Once uploaded, you'll see a dashboard that has several options of sizes based on the latest social media platform sizes and specs.
After your size customization, export and download your video without a watermark.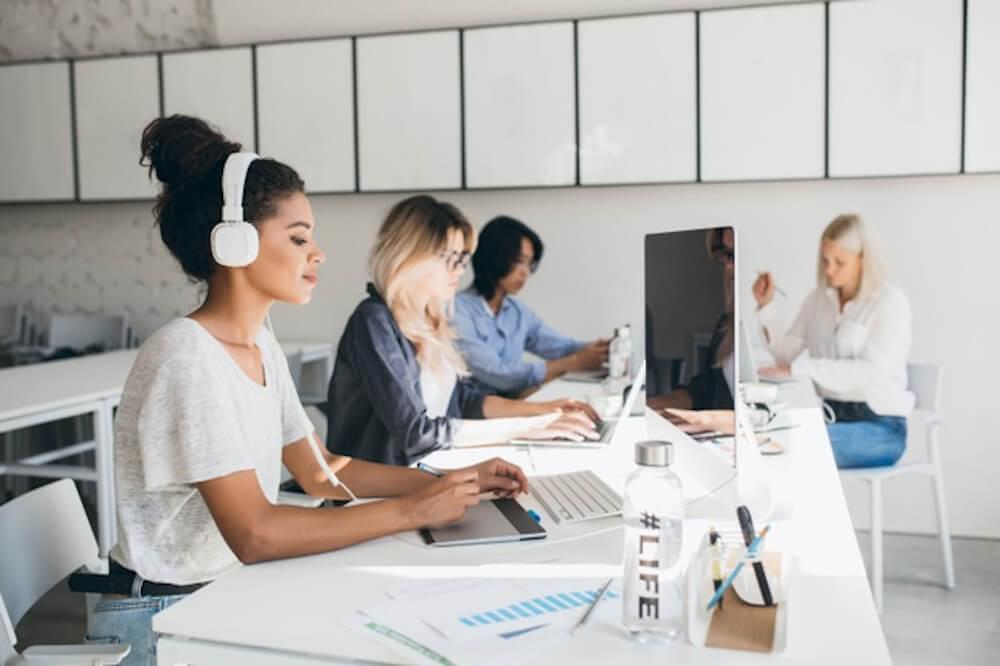 3. Clideo
Clideo is an alternative tool to crop video. It's a handy online toolbox that provides you more scope to explore video editing by cutting, compressing, cropping, alternating, merging, etc. Here below is a detailed example of how to crop video with Clideo.
Proceed to the official Clideo site using your favorite browser on your PC.
Pick a file to upload to begin cropping the video online.
Then, set the video frame by moving the checkmark.
Click "Crop" to crop the video and remain until the adjustment is completed.
4. Ezgif
Ezgif is another online program that can crop videos. It allows you to trim different video files such as MP4, AVI, MPEG, FLV, MOV, 3GP, etc. Furthermore, users can produce GIF, convert GIF, rotate, resize, turn, cut, and adjust video speed and do much more. But, it enables you to upload videos up to 100MB file size only. Here are the actions to utilize this program.
Start by opening your computer's browser and visit Ezgif.com.
Proceed by clicking "Video to GIF," then "Crop Video," and pick a file from your computer or paste a video URL inside the box.
Then hit "Upload video."
Fix the video width, height, and aspect ratio of the video, then hit "Crop video" and wait until the process is completed.
Lastly, choose the "Save" button to save the file on your computer.
5. Beecut
Beecut is a more efficient tool that can assist you with crop videos. It is video editing software that has unique video editing functions for cropping videos and other features. It allows users to supplement overlays, filters, texts, transitions, and elements to the video. Aside from that, it permits you to cut, split, merge, add mosaic, rotate, adjust video speed, saturation, contrast, and several more. Also, this software is adaptable with Windows PC and Mac OS systems.
First is to download the program from its official site and install on your PC.
After the installation, operate the tool and pick the aspect ratio you require.
Then, attach a file from your computer by clicking "Import." Once the file is attached, drag and drop it on the timeline.
Click the "Crop" icon and set the area you want to crop, then click "OK."
Finally, choose the "Export" button to download the video to your computer.
Other Video Cropping Editors:
Windows Live Movie Maker can be the most accessible tool to assist you in rotating or flip videos. This feature-rich yet easy-to-use video editing tool can rotate the video by 90, 180, or 270 degrees and flip vertically or horizontally.
This tool is specifically created for cropping videos. It is free to utilize with easy-to-use features. The interface is automatic to use and supports Windows XP/Vista/7/8/10.
If you're a Mac user, iMovie is your best choice. It comes bundled with each Mac so there is no requirement to download or purchase any extra software. Every click rotates the image 90 degrees.
Lightworks was recognized for its unique, powerful video editing features. You can get almost all the basic video editing functions in it, including cropping. The only deficit is that its interface might be complex for beginners.
Conclusion
The variety of free cropping tools mentioned above may not cover all your requirements when you need to do more video editing duties. For a more striking and satisfactory video, you can work on some more robust video applications. But if you just intend your videos to be distributed on social media platforms, you can opt for the tools featured in this post. They are convenient, no complicated navigation, but most are designed for non-techie individuals. The list above is surely the handiest and the most practical tool that you can utilize in cropping tools based on the latest social media platform guidelines.